Whether you own a law firm or an auto body repair shop, your company's data is undoubtedly one of its most valuable assets. But what can you do to prevent it from falling into the wrong hands? Switching to the Windows Server 2019 operating system is a great place to start. It is packed full of features designed to keep your data secure.
Windows Server 2019 - What Security Features Does It Offer?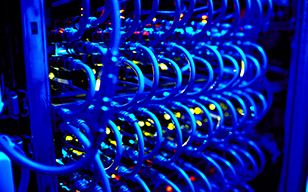 Windows Defender Advanced Threat Protection (ATP) is perhaps the most impressive security feature available in Windows Server 2019. It is a multi-layered protection tool that looks out for unexpected changes throughout the system to stop malware in its tracks.
However, Windows Defender ATP is by no means the only security feature that comes as standard on Windows Server 2019. This powerful operating system also offers tools such as:
• Encrypted Subnets: To prevent anyone with physical access to the network from gaining access to private data
• Firewall Auditing: To log information processed by the built-in firewall
• Kernel Control Flow Guard: To prevent viruses from executing any malicious code
• Controlled Folder Access: To block untrusted processes from accessing protected folders
• Device Guard Policy Updates: To allow security updates without needing to reboot the server
• System Guard Runtime Monitor: To ensure all security features are operating correctly
Would you like to make your company's most important data more secure by making the switch to Windows Server 2019? Then please do not hesitate to get in touch with the team of experienced IT professionals at Microtronix ESolutions. We understand that switching to a new operating system can be daunting, but we will be more than happy to walk you through every stage of the process.
To get started, all you need to do is give us a call at (419) 458-2880 or fill in our short online contact form.