As you sit down to plan your company's budget for the next year, you will no doubt remember to set aside money for labor and marketing. However, before you finalize your finances, you should also consider investing some cash into improving your cybersecurity.
Why should you take steps to increase your organization's cybersecurity? Because it can make you more productive and increase your bottom line.
If your security is weak, an attack from a malicious actor could bring your internal systems to their knees. Such an issue could prevent your workers from carrying out their duties for hours, days, or even weeks.
During this downtime, you will be unable to take on new clients or service existing ones. Investing in cybersecurity can stop this nightmare scenario from occurring.
Of course, improving your cybersecurity can also help you avoid fines and other penalties.
Many locations have strict laws regarding the storage of sensitive data. If a malicious actor accesses your systems or you are otherwise found to be in breach of one of those regulations, your company may find itself in a lot of trouble. The stronger your security is, the less likely you are to face this issue.
Cybersecurity - Get Help from the Experts at Microtronix ESolutions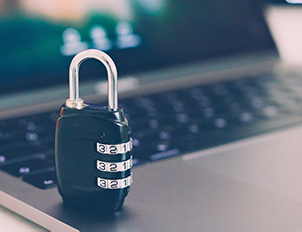 Are you interested in boosting your organization's cybersecurity but aren't quite sure where to start? Then please do not hesitate to reach out to the seasoned IT professionals at Microtronix ESolutions. We will be more than happy to answer all your questions and point you in the right direction.
To speak with a member of our experienced team, all you need to do is pick up the phone and give us a call at (419) 458-2880 or fill in our brief online contact form. We look forward to helping you take your security to new heights!