Microtronix works with strategic partners worldwide to provide our customers with the best possible service we can! We also carefully integrate all partnerships together, to provide one giant grid of services, allowing Microtronix to provide our customers a truly efficient IT Solutions Firm from top to bottom.


iGuate is one of our strongest partnerships in Guatemala, C.A. We work closely with iGuate, providing each other support for everything from development, to design services. Microtronix has been working with iGuate now for 12 years, our longest running partnership to date!
Microtronix is proud to be Valentino's unique provider of Hosting and server solutions! We also work closely with them on development projects for their customers. Valentino also assists Microtronix when we have overflow projects with tight deadlines.


Microtronix works closely with InWave Solutions of California to provide their customers the very best in Hosting, and web development.


Manz Web Designs of Northwest Ohio, uses Microtronix white label for all their server and hosting needs. We work hard to provide the best possible support, uptime, and services we can for their customers.


Microtronix uses ColoCrossing for some of our more mission critical colocation needs.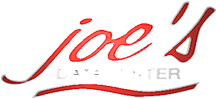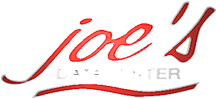 Microtronix has been colocating at Joe's for years, and love every minute of it! They have some of the best support staff for our racks that we have found in the business!