Malware is a bigger threat than ever as the changes of 2020 have created many more work from home jobs. In addition, many companies have needed to move to an online presence for the first time. There has never been a more profitable time to be a hacker and companies are dealing with daily security threats that are growing more complex and sophisticated every day.
Malware is one of the most expensive threats to any company with an online presence in 2021. These threats can cost so much money to resolve that companies can be forced out of business. The true cost of a malware is multi-faceted.
Ransomware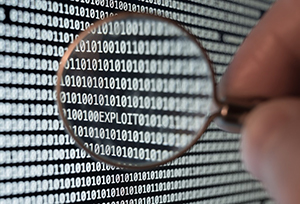 This is one of the scariest threats to any company and the most expensive kind of cyber attack that a company can face. Besides having to pay the ransom to buy back company data, companies can also inadvertently expose their clients' banking information, social security numbers and other sensitive information to those who should not access it.
The true cost of ransomware is not only the ransom but the loss of trust and possible cost of court cases related to the breach. For companies who cannot afford to buy back their data, the loss of business, loss of company data, and loss of client trust can be too costly for the company to stay in business. Ransomware is one of the most complicated and spendy malware removal situations any company can experience.
Phishing
This is one of the most common kinds of malware attacks that can cause the need for malware removal. For many companies, employees are the weakest link when phishing is involved. Phishing is becoming increasingly sophisticated and even employees who have their eye out for suspicious emails can fall prey to these kinds of malware attacks.
The cost of phishing attacks can vary, from a small process to clean up a single computer, to a network-wide infection that requires expert assistance. For companies who use the right filtering software to identify and eliminate these threats, the cost is less. Studies show that employees who are trained to recognize phishing emails can reduce the threat to the company, but this is never enough to truly prevent cyberattacks.
Malware Removal is Expensive and Detrimental
The best way to avoid malware removal costs is to make sure that your company doesn't become infected. Training employees about the risks of all the different kinds of malware attacks is one way to defend against a cyberattack. The other way to prevent these kinds of attacks is to keep all the computers on the network fully updated and to make sure to have good security in place to protect your company's network.
The best way to avoid malware removal is to put a good defense in place. A good defense is the best offense in the world of cybersecurity.
We provide business solutions to keep your company running its best. If you need help with cybersecurity for your company, contact us today!