Have you been thinking about making Windows Server your organization's primary operating system? If so, you may want to learn a little more about its benefits and drawbacks prior to making the switch. Fortunately, the Microtronix ESolutions team is here to provide you with all the information you need to know.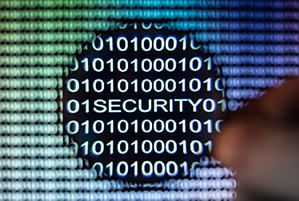 The Windows Server operating system offers the following benefits:
Security: Windows Server offers tons of security features, like encrypted subnets, firewall auditing, and controlled folder access.
System Insights: When you switch to Windows Server, you will be able to use the System Insights feature to analyze performance data and proactively manage any issues that may occur.
Storage: With tools like Storage Spaces Direct, Storage Replica, and Storage Migration Service, Windows Server offers plenty of ways to save, manage, and access your company's files.
However, if you decide to make the switch to Windows Server, you are also likely to experience the following challenges:
Frequent Updates: Windows Server updates regularly to ensure it is always secure. Some users may find these frequent updates a little irritating.
Complex Setup: Switching your company to Windows Server can be a little complex. However, you can reduce or eliminate this issue by working with a team of experienced IT professionals.
Need Some Help Switching to Windows Server? Contact Microtronix ESolutions Today!
Are you ready to enjoy the benefits of switching to the Windows Server operating system? Then please do not hesitate to get in touch with the experienced team at Microtronix ESolutions. We will be more than happy to help you make the transition and answer any questions you may have along the way.
To talk to one of our helpful representatives, all you need to do is give us a quick call at (419) 458-2880 or fill out our brief online contact form. We look forward to hearing from you!